2019.08.02
 | 
views: 1968
SEUM Advises AI Advertising Platform ADRIEL in KRW 5 Billion Series A Financing
SEUM advised ADRIEL, an advertising platform that utilizes AI technology, in its recent KRW 5 billion Series A financing round, which included investments from Korea Investment Partners, Woowa Brothers Corp., and BA partners (link to relevant news article here).
ADRIEL is the operator of a digital marketing platform that provides a simple and convenient method for the creation and placement of ads on Google, Facebook, Instagram, and other online platforms. Prior to the launch of the ADRIEL platform, ADRIEL was already recognized as a promising service provider receiving seed investments from Naver and Spring Camp and being selected to participate in incubator programs such as TIPS and Samsung Creative Spark. Since launching in January 2019, ADRIEL showed consistent growth in its business, executing more than 2,000 ad campaigns on behalf of advertisers from 21 different countries in just five months.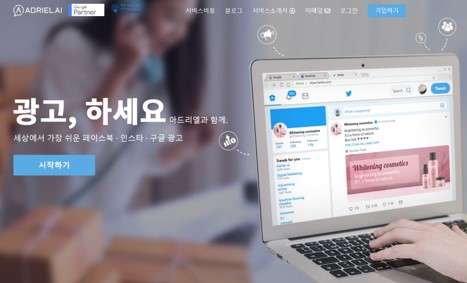 Investors remarked that they were especially impressed with ADRIEL's AI technology which gives access to advertising services to businesses that may not have a large marketing budget.
ADRIEL CEO Soowon Eom revealed that the funds from their latest financing will be used primarily to further develop the platform and improve user experience.
The SEUM team was comprised of managing partner Hoseok Jung, as well as associates Egyul Kim.