2022.11.18
 | 
views: 1567
SEUM selected in "Asia's Fastest Growing Firms 2022" by Asian Legal Business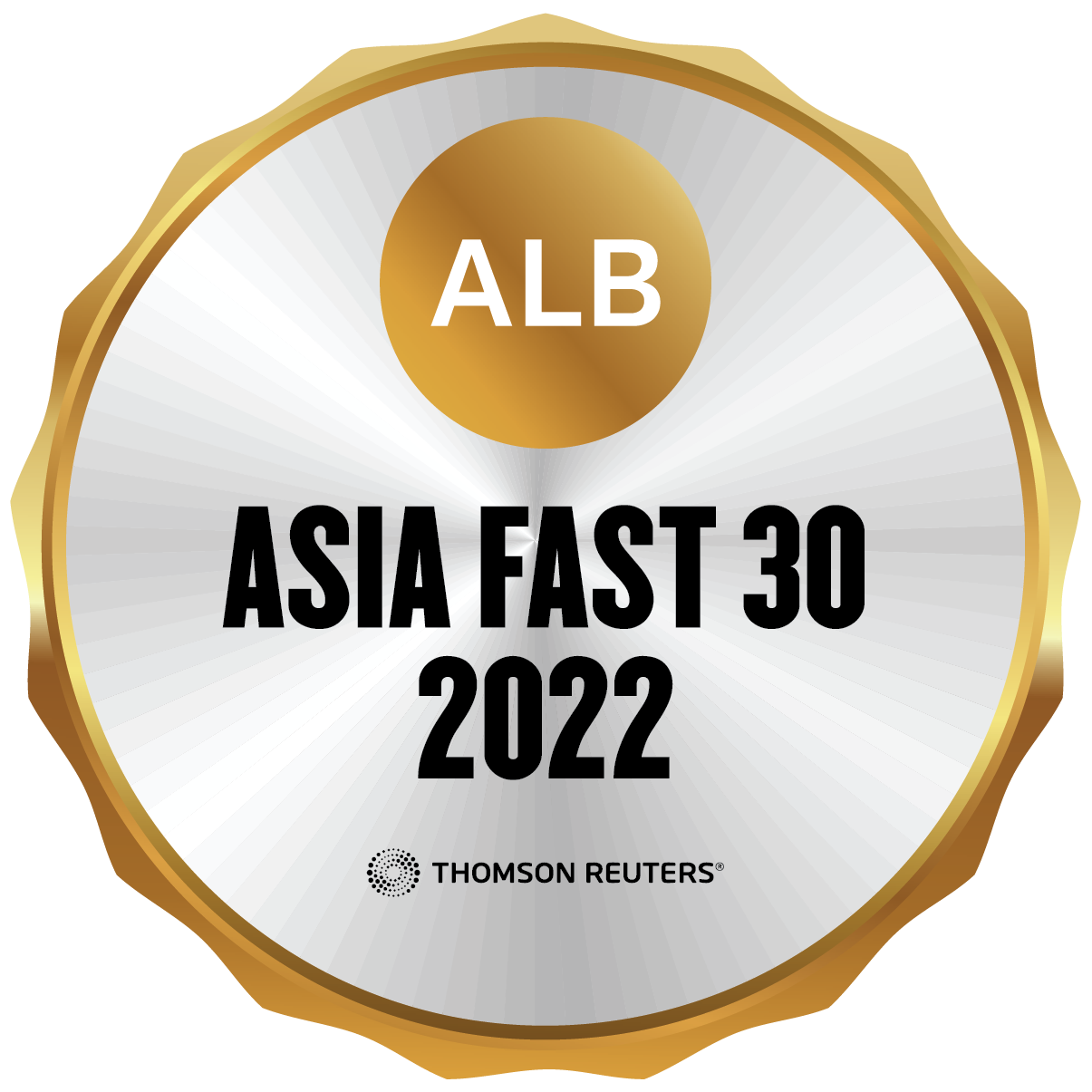 SEUM was announced as one of Asia's fastest growing firms in 2022 by Asian Legal Business (ALB) which is under ownership of Thomson Reuters, a global media conglomerate that delivers intelligent information in finance, law, tax, and intellectual property (IP), among others.
ALB annually selects Asian law firms that demonstrated the most rapid growth in the last 12 months. In 2022, ALB shortlisted 30 candidates for comprehensive analysis of (i) personnel growth rate, (ii) opening of new office space leading to greater professional capabilities, (iii) key partner accomplishments, (iv) key clients, and (v) revenue, along with evaluation of the future potential in the industry, to spotlight a few firms in Singapore, India, Hong Kong, Japan, and the Philippines.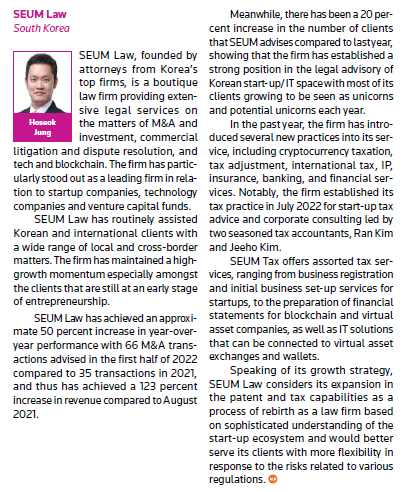 SEUM was the only Korean law firm to be chosen in this round. SEUM was highly recognized for its explosive growth in the advisory services in a short time span. SEUM has been providing extensive legal advisory services, particularly in the recent cross-border transactions, and further launched services spanning legal, IP, and tax throughout the past 10 years.
SEUM would like to convey sincere appreciation for all your support. SEUM will continue to strive to provide excellent legal, IP, and tax services in the coming years.
>>See relevant article here