2018.07.03
 | 
views: 1298
SEUM Joins TAGLaw, Global Alliance of Law Firms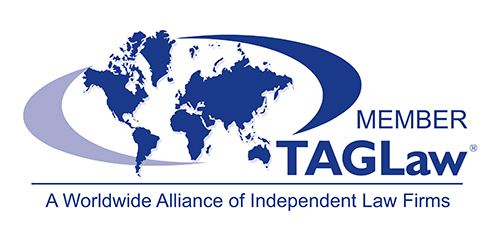 In connection with its expanding international practice, SEUM has been accepted as a member of TAGLaw, a worldwide alliance of more than 155 independent law firms with offices in over 90 countries that provides a full range of legal services to clients all over the world.
"Our clients increasingly have cross-border needs and in an effort to better service these needs, we are very happy to join an alliance of client-service oriented law firms and accounting, financial and business professionals that will complement our services," said Managing Partner Hoseok Jung. "Our membership in TAGLaw not only strengthens our existing global reach, but it provides our clients with access to a recognized international network."
Going forward, SEUM looks forward to working with the various law firm members of TAGLaw, as well as the international alliance of high quality, independent accounting firms and strategic business partners associated with TAG Alliances.
"Clients always want great legal service, but they do not always want (or need) to work with a large international law firm. One of the strengths of TAGLaw is its commitment to quality, client service and common objectives and standards among its members, many of whom are small or medium-sized organizations like SEUM," commented Corporate Partner Steve Ahn. "We think it is a great match for us and addresses a growing client demand."
Founded in 1998, TAGLaw has quickly risen through the ranks and today, with more than 9,000 attorneys located in 380 offices internationally, it is one of the world's largest legal alliances. TAGLaw is a part of TAG Alliances which is composed of three groups: TAGLaw, TIAG® (The International Accounting Group), and TAG-SP™. TIAG is an international alliance of high quality, independent accounting firms and TAG-SP is a complementary association of strategic business partners. Collectively, TAG Alliances provides accounting, legal, financial and business support services on a worldwide scale. With approximately 16,000 professionals in 285 member firms, and 700 offices in over 100 countries, TAG Alliances serves tens of thousands of clients from all industry and commercial sectors.
Click here for more information on TAGLaw and TAG Alliances.Click here to see SEUM's firm profile at TAGLaw.