2020.10.16
 | 
views: 2013
SEUM Recognized by IFLR1000 for M&A for a Second Consecutive Year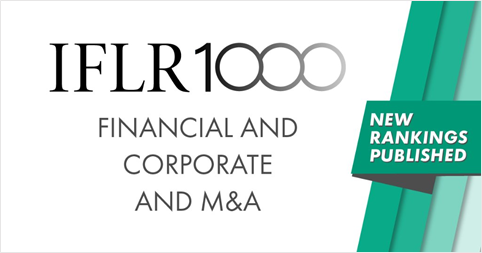 SEUM has been recognized for the second consecutive year in the Corporate and M&A sector in Korea in the 2021 edition of IFLR1000 as a notable firm in the field.
The IFLR1000 is an annual guide to the world's leading financial and corporate law firms and lawyers that has been producing legal market rankings since 1990 and currently publishes rankings for more than 120 jurisdictions worldwide. As the 30th edition of the IFLR1000, it was revealed that law firm and lawyer ratings were more carefully selected for the 2021 edition of IFLR1000 based on 4 months of research and evaluation in the United States, Asia Pacific, Europe, and Middle East Africa regions.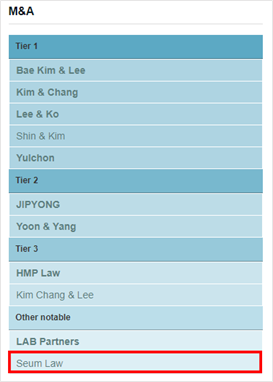 SEUM's second consecutive ranking in the IFLR1000 reflects its position as a boutique firm that provides high-quality legal services that are comparable in quality with the top law firms of Korea. SEUM will continue its work to broaden its recognition in other practice areas.